Research and Development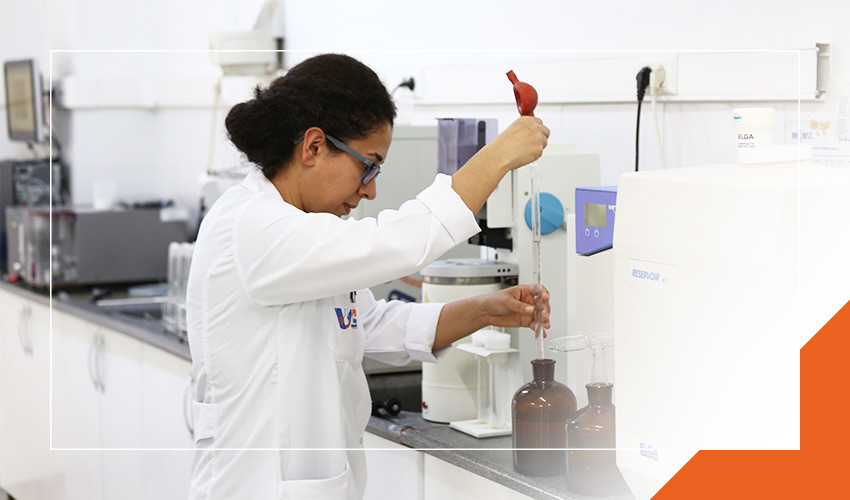 Our company Vatan Enyzme, which provides food additives to the flour factories, is aware of the fact that bread which forms the most important food material of the public should satisfy the health conditions which are sufficient and appropriate for the consumer, with the high nutritional value at every point, beginning from the production up to the consumption stage.
The high-quality flour and bread production is possible only with the conscious raw material usage. The quality problems in the manufacturing process are eliminated by means of improving the negative aspects of the raw materials used. It is started to use flour additives in order to eliminate the problems in the flour quality based on the market requests. and by means of taking into consideration the consumer satisfaction.
It is necessary to carry out a wide research and development process in order to cover the market request and to ensure obtaining high-quality products.
Vatan Enyzme structured the Research – Development department which is obliged to ensure continuous development at the basis of products and services in the frame of the principle "ensuring the customer satisfaction at the highest level".
With its specialist and well-experienced staff in the developed analysis and application laboratory which is bound to the Research – Development department;
The studies are carried out on the subjects of ensuring the required conditions and coordination for the correct and in-time realization of the laboratory services,
Developing the products which will cover the customer requests at the highest level,
Developing standard flour and new products based on the market request,
Ensuring the company superiority in terms of the follow-up of the products in the market and the product quality and diversity,
Following the developments all over the world relating to the subject and reflecting these developments on the products and services.
Working in coordination with the Product department on the subjects of personnel and customer training, product promotion and forming and realizing the necessary training programs.
Vatan Enyzme Research and Development department which combines with the principle of reaching the best by means of working carefully and diligently with the developed substructure and opportunities works with the belief that being the best is possible only with the high quality in the sector in the frame of its quality policy.
Your solution partner in the sector with the quality-based products and services"